Latest News
September 15, 2020 –
from ARTFORUM
August 6, 2020 –
from Getty publications
The paper studies the positioning, proportions, and foreshortening of facial features in painted mummy portraits.
Graduate student Bethany Hill named winner of the 2020 Schiff Foundation Fellowship for Critical Architectural Writing for "Off the Grid: Race, Space, and the Future Imaginary of June Jordan's 'Skyrise for Harlem' "
July 31, 2020
New Faculty Member
July 9, 2020
We are pleased to announce the hire of Alicia Caticha for our position in Global 18th/19th-Century Art. Dr. Caticha will begin teaching in Winter 2021.
Alicia Caticha is an art historian specializing in eighteenth-century sculpture and decorative arts, with a particular focus on the intersection between Enlightenment aesthetic theory and artisanal production outside of the academic sphere. Her book project, tentatively titled "Sculpting Whiteness: Marble, Porcelain, and Sugar in Eighteenth-Century Paris," takes up the career of the eighteenth-century French sculptor Étienne-Maurice Falconet and the replications and reverberations of his work in marble, porcelain, and sugar.
Meghan Considine, Art History major and recent graduate, awarded Kaplan Humanities Writing Prize
June 25, 2020
June 23, 2020 –
from ArtDaily
Four Art History Students elected to Phi Beta Kappa Society
June 18, 2020
Congratulations to the four undergraduate Art History students elected to Phi Beta Kappa: Luke Cimurasti, Elizabeth Hawley, April Peng and Louis Tauber. Each spring, the Northwestern chapter of Phi Beta Kappa elects juniors and seniors in Weinberg College. Students are elected on the basis of numerous criteria, including GPA, the selection of courses, and instructors' recommendations.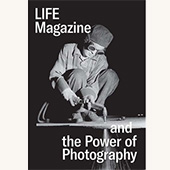 Graduate student Alissa Schapiro co-curated Life Magazine and the Power of Photography exhibition at the Princeton University Art Museum
April 13, 2020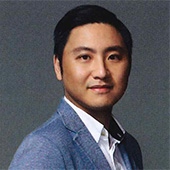 Kevin Lam (PhD 2018) named Associate Curator to the Hong Kong Palace Museum
March 16, 2020
Kevin Lam joins the Hong Kong Palace Museum, opening in mid 2022, as associate curator. Lam received his PhD specializing in Chinese art from Northwestern University, beginning his curatorial career as a research fellow at The Cleveland Museum of Art. He has worked with several art and cultural organizations in Hong Kong, most notably the City University of Hong Kong exhibition gallery, and joins the Hong Kong Palace Museum from Tai Kwun. His scholarly interests include the art and visual culture of 20th century China. 
This announcement appears in Orientations 51 no. 2 (March/April 2020). Image courtesy of the Hong Kong Palace Museum and the West Kowloon Cultural District Authority.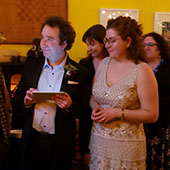 Graduate students Tamar Kharatishvili and Jake Leveton marry on February 15
February 15, 2020
Graduate students Tamar Kharatishvili and Jake Leveton were married on February 15th and held their reception on February 16th at the Rogers Park Social.

Back to top