Krista Thompson
Mary Jane Crowe Professor in Art History; Director of Graduate Studies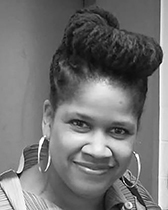 Krista Thompson is the Mary Jane Crowe Professor of Art History, and affiliated faculty in the Department of African American Studies and the Department of Performance Studies. She researches and teaches modern and contemporary art and visual culture of the Africa diaspora and the Caribbean, with an emphasis on photography and lens-based practices. She is the author of An Eye for the Tropics (Duke University Press, 2006), Developing Blackness (The National Art Gallery of the Bahamas, 2008), and Shine: The Visual Economy of Light in African Diasporic Aesthetic Practice (Duke University Press, 2015), recipient of the Charles Rufus Morey Award for distinguished book in the history of art from the College Art Association (2016), the Gordon K. and Sybil Lewis Award for theoretical and methodological contributions to Caribbean Studies from the Caribbean Studies Association (2016), and the James A. Porter Book Award in African American Art History from the James Porter Colloquium (2019).

Thompson is the co-editor (with Claire Tancons) of En Mas': Carnival and Performance Art of the Caribbean (D.A.P., 2015) and her articles have appeared in American Art, Art Bulletin, Art Journal, October, Representations, Small Axe, and The Drama Review. She has received grants and fellowships from the Andy Warhol Foundation, the J. Paul Getty Foundation, and the American Council of Learned Societies (ACLS) and was awarded the David C. Driskell Prize from the High Museum of Art in 2009.

Thompson has curated several exhibitions, including Bahamian Visions: Colonial Photographs of the Bahamas (2003); the Third National Exhibition (NE3) (2006); Developing Blackness (2008) at the National Art Gallery of the Bahamas; An Account of a Voyage to Jamaica with the Unnatural History of That Place, Fred Wilson's reinstallation of the collections of the Institute of Jamaica (with Huey Copeland and Wayne Modest) (2007); and co-curated En Mas': Carnival and Performance Art of the Caribbean at the Contemporary Arts Center, New Orleans (with Claire Tancons) (2015), which travelled internationally through 2018.

Thompson is currently working on Black Light, a manuscript about Tom Lloyd, electronic light, and archival recovery in African American art and The Evidence of Things Not Photographed (forthcoming, Duke University Press), a book that examines notions of photographic absence, fugitivity and disappearance in colonial and postcolonial Jamaica.  An article from the latter, " 'I WAS HERE BUT I DISAPEAR': Ivanhoe 'Rhygin' Martin and Photographic Disappearance in Jamaica," was published in Art Journal in 2018. 
Program Area: Caribbean and African Diaspora; Global Modern and Contemporary; Photography
Regional Specialization: African American and the African Diaspora, Latin America and the Caribbean
Regional Interests: African Diaspora Modern and Contemporary Art, Photography, and Visual Culture
Selected Publications